After a good run of thirteen years, now feels like the right time to end our PremPredict competition.
Thanks to all of you who have shared in the fun over this time. I'm pleased to say that this included Les Penfold, Mike Finnis and Roger Gathercole.
As you'll see below, though, this post and the Wall of Fame will remain here, always showing that Peter Finnis was left holding the crown!
(Oh yeah – and always showing how some of the biggest football nerds remained winless.)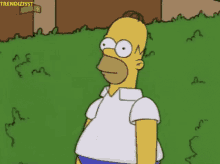 PremPredict champions
2007/08 – Robert Wye
2008/09 – Les Penfold
2009/10 – Beth Penfold
2010/11 – George Quin and Miranda Stride
2011/12 – Hannah Finnis
2012/13 – Michael Cheeseman
2013/14 – Danny Russell
2014/15 – Mathew Saunders
2015/16 – Roger Gathercole
2016/17 – Luke Finnis
2017/18 – George Quin
2018/19 – Roger Gathercole
2019/20 – Peter Finnis
Thanks again for all the fun!